The GDS Group Retail Summit in H1 of 2023 was a resounding success. We had over 100 delegates and speakers join us over 3 days from across the EMEA region. Their collective project budget was over 974 million Euros, and the average project spend is 5.8 million Euros. The senior executives in attendance had a truly incredible wealth of knowledge and experience on the shifts happening in this space. And here, we dissect all the latest trends, future predictions, and hot takes from those 3 days. 
In Brief: 
 

Core themes of the summit were

Data and Customer Experience | Marketing in the New Age of Retail | The War for Talent

 

 

Leveraging data to personalise your customer experience can be accomplished art speed using tech.

 

 

Showcasing value through brand consistency can keep you in touch with the ever-evolving customer.

 

 

Being flexible when hiring can create loyalty and remembering to bring teams together can build more culture and community in the workplace.

 
Listen to the full discussion on our 3 themes: customer experience, marketing, and the war for talent.
Data and Customer Experience
Our first core summit theme was leveraging data and technology to level up your customer experience. A recent McKinsey research report reveals that 71% of consumers expect companies to provide personalised experiences.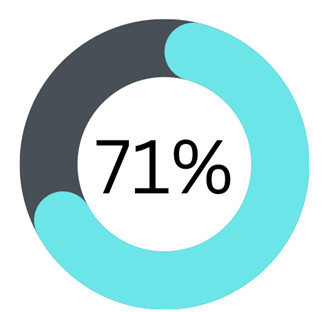 Customer expectations have hit an all-time high, and organisations are quickly adapting to deliver on these new demands.  
Jim Herbert, CEO at Patchworks led discussions on this, telling us "The major challenge is really knowing your customer, understanding and segmenting them into something you can then personalise and market to." He carries on, explaining, "the great issue is if someone buys something in store, how do you marry it to them buying something online. And it gets even harder when it's people in the same household, and not being able to identify who is making which purchase." 
Technology and data really have become an integral part of elevating the retail experience, both online and offline – saving customers time, catering to their exact needs, and offering unique experiences.  
From digital scan-and-go checkouts, smart screens in-store, and data-driven insights into consumer shopping behaviours – the power of data and technology to transform the shopping experience is immense. But where should leaders be focusing their attention to create a seamless retail experience?   
"The upside is in the last 5 to 10 years, conversations have been more around ecommerce, but now we're talking a lot more about omnichannel."  Jim says, "It's optimistic, it shows the technology has become really embedded." 
And when it comes to potential solutions he says "a lot of people are going down the same route – creating data warehouses or data lakes. It's a solution that's been around for a long time, but what's interesting now is the speed of the tools that are now out there that allow you to do that a lot more quickly, and make the changes you need to make, as soon as you need to make them." 
Marketing in the New Age of Retail
Our second core theme was marketing in the new age of retail – how can you navigate the ever-evolving consumer? With global economic, social, and cultural forces in flux, brands must stay agile when it comes to marketing to changing consumer needs. As today's shopper flits between scrolling on apps, price-comparing, and reading reviews on their computers, understanding consumption habits and what shapes them is key.  
Bojan Radlović, Director of Digital at Fortenova Group led discussions on this, and he says of the challenges "everything goes back to data in the end. The main challenge is we don't always have the data we need for our customers. Even if you have a loyalty programme, most of your customers aren't in it. And if you're selling through a wholesaler, you're another step removed. You're losing complete touch of who your customer is." 
Even when you have the data, you may have no idea what to do with it. Bojan says "great, I have data, now what do I do?  
How do I optimise it? 

 

How do I spread the marketing spend? 

 

How much do I decide to spend on brand? 

 

Which category do I go for? 

 

How much do I spend on awareness? 

 

How about presale nurturing? 

 
There's so much to consider, but in the end, the only way to make a good decision is by using data." 
Marketers really must be innovative in their approach, meeting customers in the moments that matter, to generate the greatest value for their consumers. This is set to be a key differentiator in challenging times. When done well, there are great results, as 86% of marketers managed to increase brand awareness using one or more digital marketing channels. 
So how can brands build and maintain consistency with consumers to make sure their offering is always top of mind? Bojan says "make sure you're choosing a good combination of quick wins where you can showcase value quickly, and at the same time on a parallel track, run a slower train with a destination that a lot of people don't need to know about, but you know you'll get there through your actions. Market yourself effectively, show the cool things, customer 360 etc, and create a stellar proposition for them, and make a good case, spread through the organisation through KPIs, allowing you to showcase the value frequently." 
The War for Talent
Our final theme was the war for talent – putting employees front and centre to attract and retain top talent. A recent Deloitte study found that 7 in 10 retail execs said talent was the number one challenge they're facing in 2023. Retailers across the board are witnessing year-over-year turnover for in-store, corporate, and distribution centre employees, but high attrition isn't a new challenge. Replacing half of the store staff each year is commonplace. However, the situation has escalated, and in the face of the 'Great Attrition', attracting, developing, and retaining frontline talent must become the top of the agenda for retail leaders. And with no sign of slowing, it's clear that a business-as-usual approach will not be enough to curb the mass exodus.  
Marco Allievi, Buying & Merchandising Director at ECCO led discussions on this, and he says "the key challenges we're currently facing are from the aftermath of Covid-19. Our way of working has changed forever. There is now a lot of remote working, but how do we bring companies and people together to build culture when not in the same room? Further to this, lots has changed due to budget. We're not necessarily doing the same socials and get togethers we did in the past. This is having a huge effect." 
So, what new strategies should be implemented to create a competitive advantage? And how can talent leaders make sure they are cultivating a 'happy workforce' that successfully attracts and retains the best talent? Well, Marco says "companies should be less rigid in their approach. Being more flexible can often create loyalty."  
"The word loyalty came up most in discussions, it is vital!" 
Marco Allievi, Buying & Merchandising Director at ECCO 
He gives a great example where "a company reorganised the office, removed desks and meeting rooms, then created one big bar workstation. It's an area that is conducive to collaborative and creative working. So, when you work remotely you can work quietly and quickly on tasks, but when in the office, it stimulates cross-discussion amongst people. Maybe it's a bit extreme, but it's a great example of one good option." 
And his final advice is "it's important to spend time together. These days we're working a lot more remotely, and budgets for getting together and events has been cut, but it should be the opposite. Don't forget about the importance of bringing teams together!" 
Listen to the full discussion on our 3 themes: customer experience, marketing, and the war for talent.
To learn more about the future of retail, and why we should take pride in it, listen to our podcast with Ron Thurston here.  
Continue the debate at GDS' retail digital summits where we bring together senior retail executives who are actively seeking to share, learn, engage, and find the best solutions. Apply to attend.   
Our Summits are tailored, 3-day virtual event conferences that bring together business leaders and solution providers to accelerate sales cycles, industry conversations, and outcomes.  
For more, click here to hear from attendees on how GDS has helped them to achieve their business outcomes. 
Back to insights