The last 18 months have been a whirlwind of digital transformation, acceleration, and innovation. Businesses across all sectors have taken steps towards improving CX and connecting with customers using messaging and automation, and it's not hard to see why.  
As experience loyalty replaces brand loyalty, meeting your customers in the moments that matter is more vital than ever. Transactions must become conversations and those conversations must extend over the course of the customer lifecycle to provide a seamless and personalized experience. Businesses should be striving for an agile approach to customer experience to help them to keep up with user expectations and to continuously provide exceptional experiences.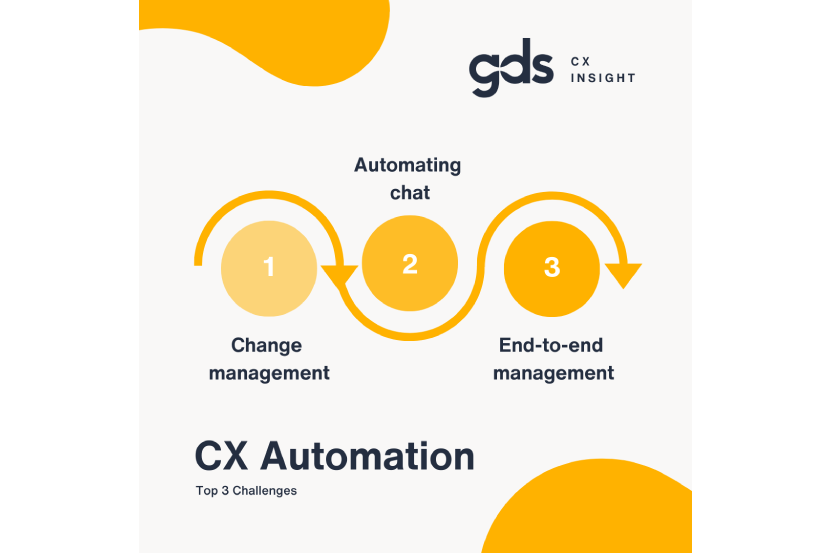 One of the major challenges in automating customer experience is change management. Change management is there to implement strategies to help deal with the transition and to get people to adapt to the change whilst monitoring how it will impact current processes and systems. AI (Artificial Intelligence) and machine learning are reshaping aspects of CX and, in order to drive successful agile automation, organizations need to adapt employee and customer expectations while motivating and optimizing an everchanging workforce. Organizations are also faced with matching different intents across countries into simpler more automated processes.  
Organizations are also being challenged with physical processes that need to be transferred to the digital world and automating chat is at the top of the list. Customer requests and messages are still answered with a live agent in some major organizations when they could have easily been automated. Organizations need to move away from being reactive and should strive to get their automation to a place where its customers are so well known that it can start to anticipate and proactively address a customer's needs to save time and money in the long run and improve customer experience.   
Another challenge when it comes to delivering outstanding CX is in the end-to-end management of the process. It's not just one quick job, it's constant work. Organizations need to get in the habit of mapping out their processes and walk in the shoes of the customers to really understand the customer journey to improve CX. Start by taking on the worst customer examples, even if they have only happened once or twice, learn from them to ensure they do not happen again.  
What is a Virtual Roundtable? 
Virtual Roundtables connect 6 C-level executives in closed-door conversations around challenges in their industries. To be part of an upcoming roundtable discussion between the senior leaders that are driving change and addressing the issues that face your industry today, take a look at our upcoming Meet the Boss Events. 
Back to insights