SM The Purpose in Performance: Harnessing the power of a hybrid salesforce
JUGO
11th August 2022, London
15:00 - 16:30 GMT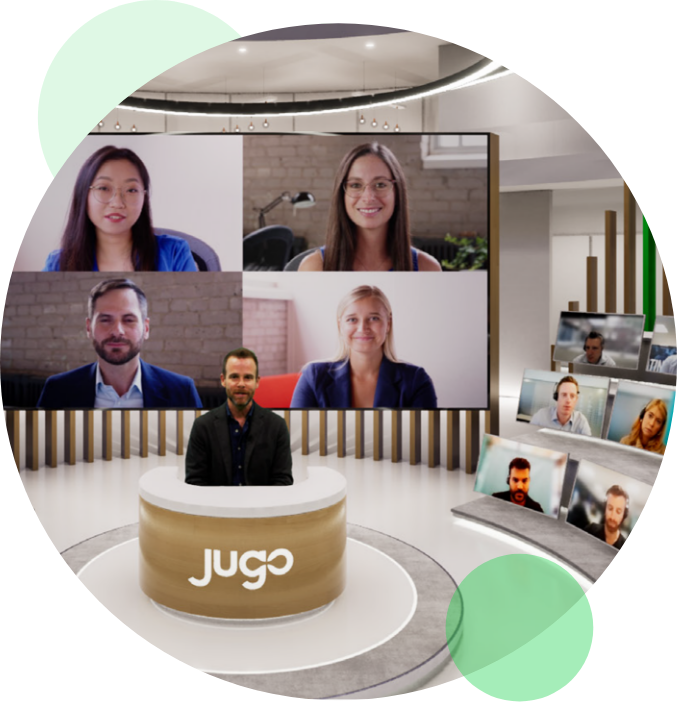 SM The Purpose in Performance: Harnessing the power of a hybrid salesforce
Creating a sales strategy for the future requires breaking away from traditional tactics and rearchitecting a sales force that is engaged, motivated and flexible.
Hybrid sales will no doubt involve selling to hybrid buyers. Sales teams will always focus on making human connections and sales executives building teams that can perform and thrive in an asynchronous and virtual world.
In this Jugo series, Sales leaders discuss communication strategies to inspire, connect, and drive performance in a hybrid environment. Find out what works, what doesn't and how to generate revenue by transforming your salesforce for tomorrow's buyer.
Apply to attend
Reasons to attend
Joining a Jugo event is about more than just attending. It's about experiencing.
Gain unique thought-leading insights
Harness the perspective of the HR world's leading lights and gain actionable takeaways.
Engage Jugo's truly immersive experience
Interact with participants and speakers in real-time, in a 3D Unreal Engine environment.
Benchmark with industry peers
Knowledge-share, uncover reciprocal challenges and ignite new connections.
Interact with a live audience
Take advantage of Jugo's immersive world and become a part of the show.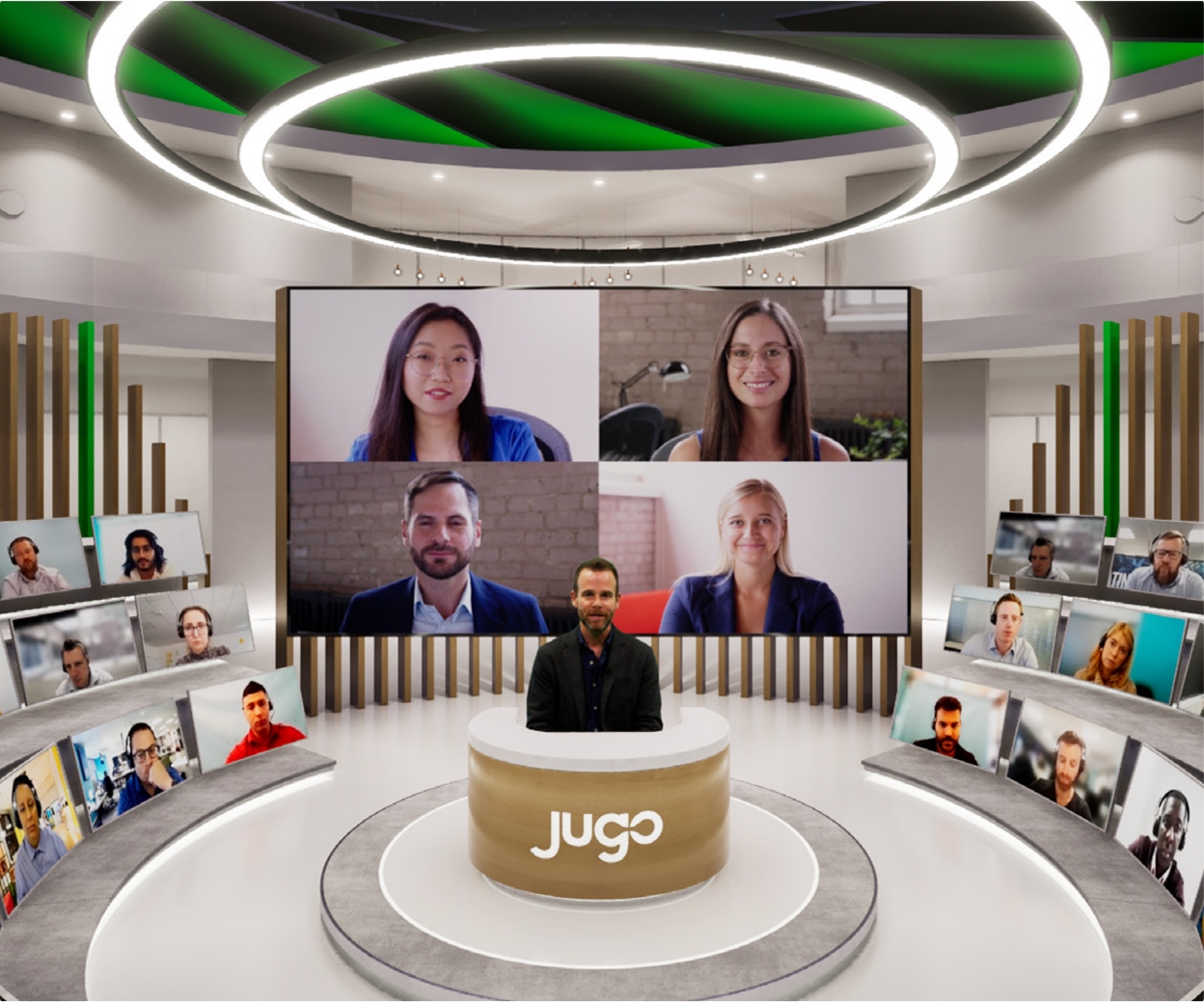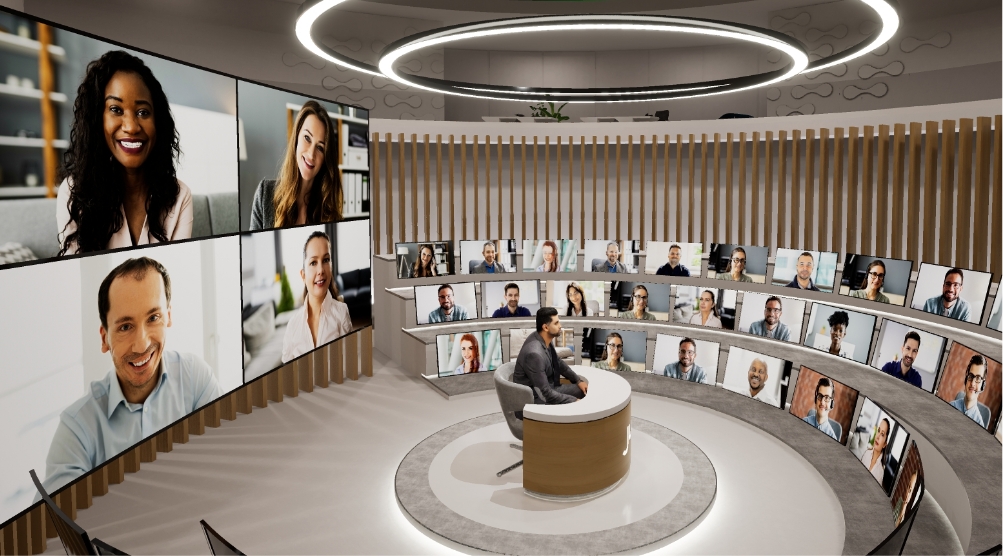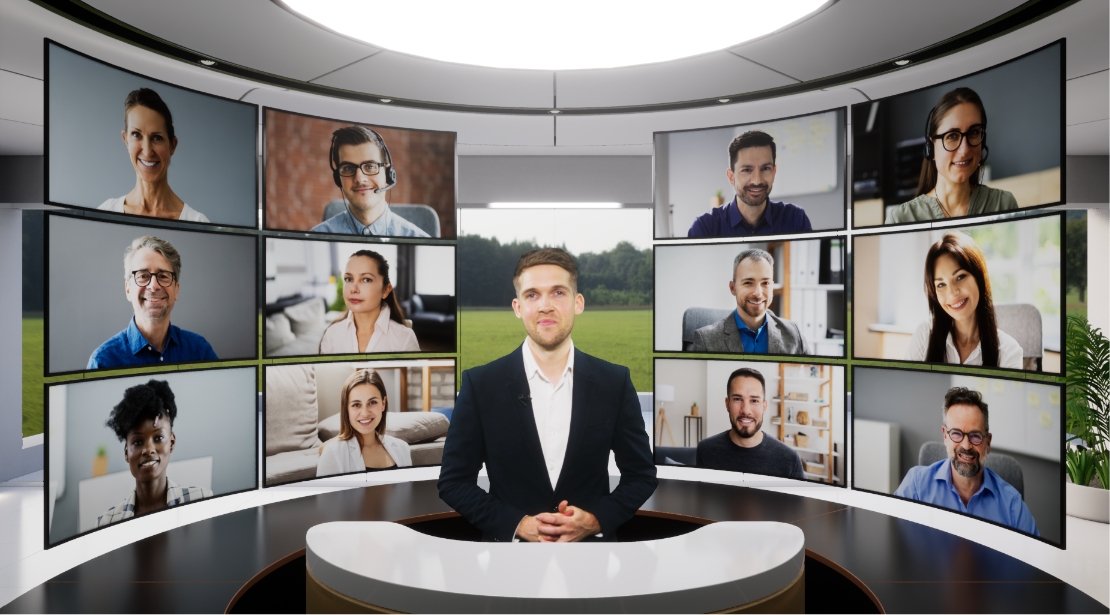 Trusted by
We host global organizations with the conversations that matter. That's why we're trusted by these top brands.
Panel Discussion
Inspiring the hybrid salesforce for intentional outcomes
Jugo's key platform benefits
Scale as required
From team briefings to town halls, our custom templates make it simple to scale with the size of your audience.
Create events in minutes
Our Director's Chair interface puts you in control of the entire process – from build to broadcast.
Customize your look and feel
Choose from our gallery of staging options and personalize with your own branding.
Build with security baked-in
Manage privacy levels, roles, registration and speaker invitations as needed in our secure environment.
Access real-time event data
Get insights on attendance, engagement levels, audience sentiment and more.
A simple UX
A quick and intuitive, browser-based experience powered by the world's leading technology.
How much does it cost?
All Jugo events are free to attend. All we ask is that you turn your camera and mic on – and experience the full potential of Jugo!
How many people can attend?
Our Jugo platform can accommodate multiple audience sizes, entirely dependent on the experience you choose. From one-to-few meetings to larger events in the thousands, Jugo has you covered.
What is the application process?
Simply complete the form below and one of our Jugo Producers will be in touch within 24 hours to discuss an invitation with you.
Apply to attend
Meet with fellow industry leaders and solve today's greatest business challenges.
Thank you for your interest. One of the team will be in touch soon.