GDS Studios
Create unique content to extend campaigns and boost your marketing impact, at speed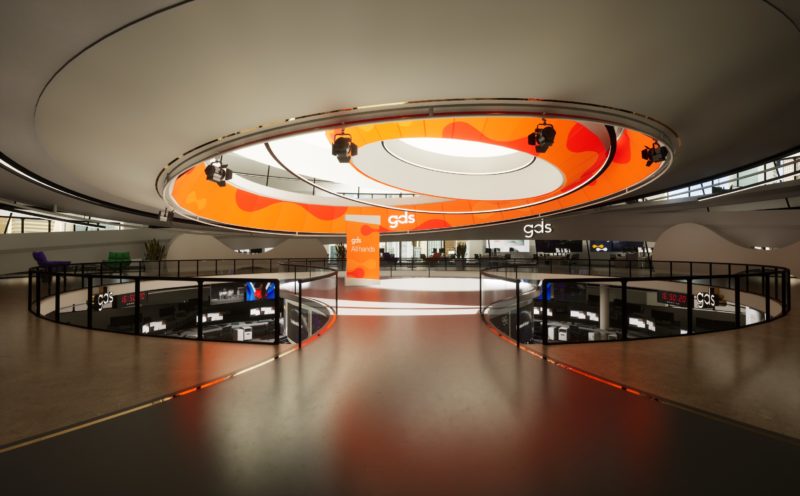 Production and creative services
Maximize your marketing budget and make an impact with GDS studios. Deliver measurable returns with creatively produced content for your marketing needs.
Dedicated event designers and producers
Fully in-house studio
Craft something completely unique to your needs
Production studios

Unlock opportunities tailored to amplify your success and expand your reach.
Choose your set design

Choose your audience design

Choose your host

Customize your experience
Beautifully designed set environments. Perfect for your next conference, product launch, company announcement, or thought leadership piece. Alternatively, why not create your own bespoke event?
Keep engagement and interaction high with live audiences. Bring attendees up on stage remotely through our pioneering studios. Hosted in our set environments - designed using Unreal Engine technology - with live Q&A, interactive polls, panel discussions, or fireside chats.
Our team of professional hosts operate in both the US and UK and are a powerhouse of knowledge and expertise.
From moderating events for specific industries to hosting discussions around wider topics such as, customer experience, sustainability and much more. Working with the copywriting team, they engage directly with audiences, spotlighting key speakers and driving discussion.
Our creative services team are there throughout the process. Tailoring requirements to craft a set design that aligns with business goals while stimulating conversations with stunning digital visuals.

Unlock all the possibilities; fully brandable spaces with time of day and seasonal controls to bring the reality of your brand to life.
See our latest digital environment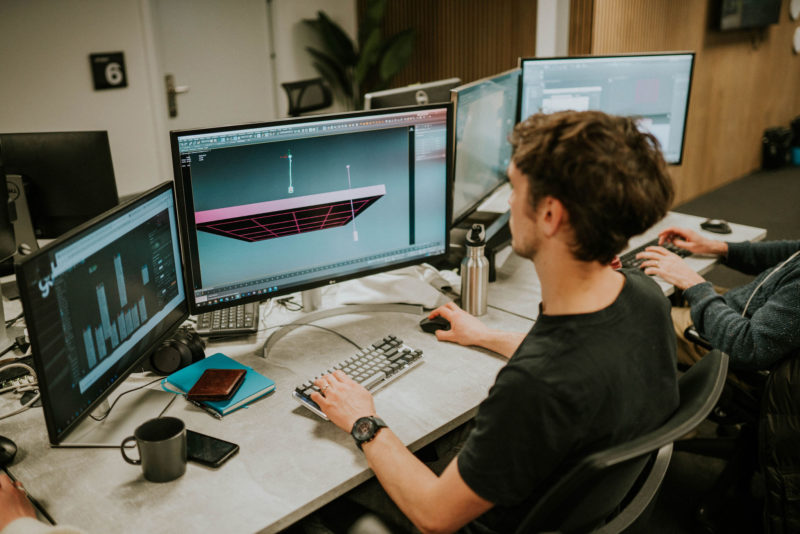 Animation and motion graphics
2D or 3D animation, created by our in-house team, runs throughout the event and can be used for social content. Choose customized mailouts and calls-to-action showcasing the event location. Gather speakers and voices together in captivating motion pieces.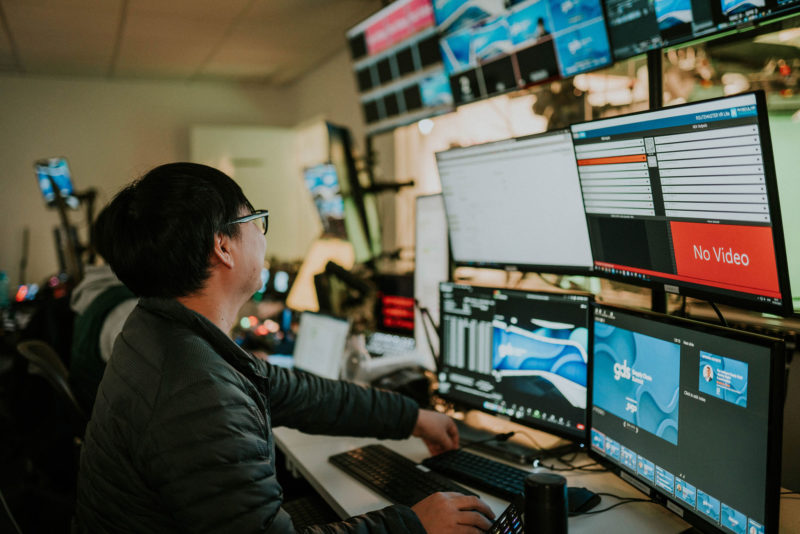 Audio and visual content
Deliver engaging film and audio content with our in-house film team, audio technicians, and presenters to create impactful marketing deliverables.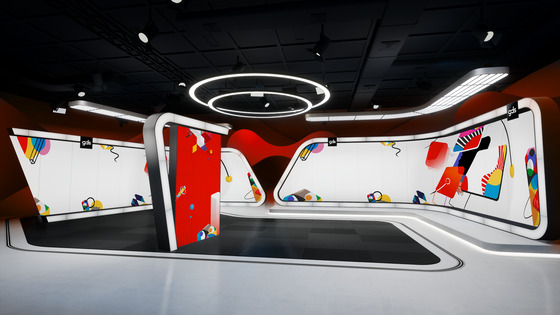 Content with impact
Harness and amplify unique insights through a report or eBook. Position your organization's thought leadership, with engaging and impactful short or long form content sourced and produced by our in-house researchers.
Ask a question
Contact us and one of our team will be able to help.
Thank you for your interest. One of the team will be in touch soon.
Frequently asked questions
What is GDS Studios?
GDS Studios are our state of the art in-house production studios. With multiple green screens and services, studios we can transport you, or host your event experience, anywhere you could dream of. Ask us for more information
Where are GDS Studios?
Our state of the art green screen studios are located in the heart of Bristol in the UK. Learn more about the GDS Studios here
Who built the digital platform that you use?
At GDS Studios we use a system called Hyperion – completely built in-house, it is our own version of the Unreal Engine.
What makes GDS different?
What makes GDS different, is our global B2B expertise in connecting businesses with their target audiences, delivering exceptional returns on pipeline growth and transformation. With 30 years of experience, we serve as a trusted pipeline partner, providing real-time insights through innovative virtual and face-to-face environments. Leading brands rely on us for pioneering, unparalleled immersive experiences, unmatched access to industry thought leadership, and unique creative content and production services. Get in touch today to discover more about our exceptional event experiences and how we can accelerate your projects. Contact us here.