HR Leaders need to more effectively balance the personal and professional needs of employees to improve wellbeing.  
Businesses have a lot on their plates right now. As customer and employee needs and expectations continue to grow and change, businesses have met substantial challenges when managing their workforce.  
Building a workforce plan with a unified view of your data and a single source of truth is more crucial than ever. HR leaders need an accurate picture of the entire workforce to have flexibility with staffing and workforce costs as the business grows. To this end, HR leaders need to commit to using data to improve diversity, culture, and employee wellness to help guide organizations to make the best choices around people. We must start wrapping empathy around data.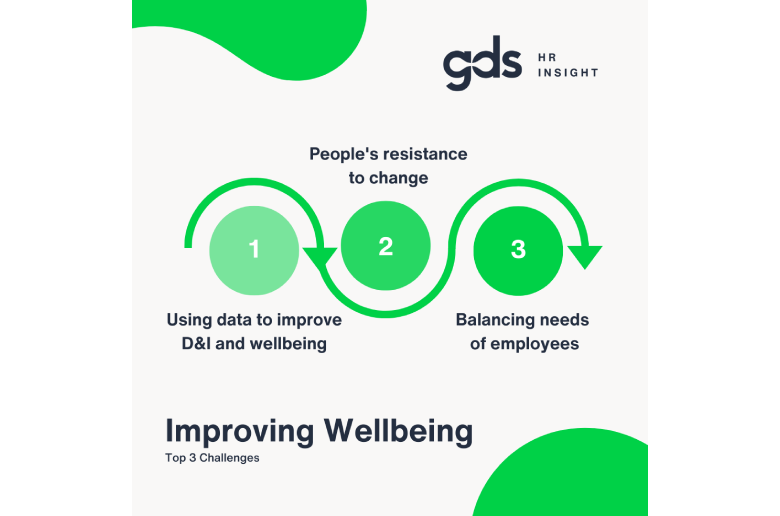 One of the major challenges HR leaders are facing is resistance to change across the organization. We've all been subject to substantial change in and out of the workplace in the past year and half. HR leaders are now having to bring staff up to speed on new tools, new initiatives, and priorities. But if people do not end up embracing these additions in the business, it is useless. It is all about cultural transformation. You must embed what the tool can do into the culture.  
HR Leaders also need to consider the personal lives of their employees. Being able to understand the roles of employees outside the workplace – caregivers to children or parents, for instance – will help you see how this could impact their professional role and start to improve employee wellbeing. Balancing the personal and professional needs of your employees is not an easy task, it has become increasingly hard to cater to everybody's needs especially in the hybrid world. Some employees want fully remote work, some want to be in the office 5 days a week while some want a hybrid approach. Workforces need the flexibility to decide where to work. But it is vital that HR leaders have set rules in place on hybrid work that also take the needs of the business into consideration.  
Although we are working in a period of heightened change and transition, HR leaders are not looking to change the priorities of the business, moreover, they are talking about how they better align those priorities to the personal needs of their employees. Effectively improving this alignment will be vital to the success of HR in the future and employees' wellbeing.  
What is a Virtual Roundtable?  
Virtual Roundtables connect 6 C-level executives in closed-door conversations around challenges in their industries. To be part of an upcoming roundtable discussion between the senior leaders that are driving change and addressing the issues that face your industry today, take a look at our upcoming Meet the Boss Event.   
Back to insights