In brief:
HR leaders face challenges in building trust due to historical issues and politics. Trust starts at the top and leads to motivated employees, reduced absenteeism, and lower turnover
Managers prioritizing employee growth and well-being boost trust, leading to higher productivity. Transparent communication, even in tough situations, strengthens trust
Compassion-driven leadership and data-backed actions build trust. Consistency between intentions and actions is crucial.
Trustworthy leaders create environments where employees thrive, fostering belonging and inclusion
Introduction
Creating a culture of trust is hugely challenging for HR leaders. From historical baggage and organizational politics to leadership alignment and transparency & comms. But trust begins at the top, and if leaders within an organization are not aligned in their values and behaviors, it can create confusion and erode trust. But trusting employees are 260% more motivated to work, have 41% lower rates of absenteeism, and are 50% less likely to look for another job. So, what are leaders doing to foster that culture of trust to improve employee well-being, increase productivity, and reduce churn?
Table of contents:
Foundations of trust in leadership
At our recent GDS Group HR summit, our panelists got together to share their thoughts and learnings on this very topic.
Panelists included:
Kate Abrams, Vice President, Human Resources at PayPal
Dr. Sam Rindell, Vice President Learning, Talent, and Organizational Development at FINRA
Mandie Hume, Vice President, Experience & Gatherings at DaVita Kidney Care
Michael Vodianoi, Leadership Strategist at DDI
Check out the full panel discussion here:
Perspectives on trust-building
In an ever-evolving corporate landscape, leadership is a multifaceted concept that requires a deep understanding of human dynamics, communication, and empathy. And in fact, when we asked our summit audience of HR leaders from across North America 'What do you think is the most important element good managers need to have to be effective?' an overwhelming majority, at 51%, said emotional intelligence, with empathy and understanding coming in second at 26%.
Trust, the cornerstone of successful leadership, is not just about managerial competence, but about creating an environment where individuals feel safe, valued, and heard. And as Rindell suggests
"Being a leader is more than just a title; it's about taking action, setting an example, and understanding the watchful eyes upon you."
Dr. Sam Rindell, VP Learning, Talent and Organizational Development – FINRA
The core of trust
At the heart of trust lies the manager-employee relationship. The impact of managers who invest in the holistic success of their team members cannot be understated. Employees who do not feel trusted by their managers are less productive, and 68% say that the perception of low trust hurts their daily effort.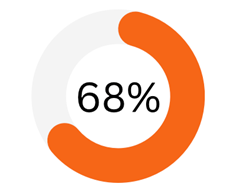 According to Businesswire's survey the perception of low trust hurts 68% of people's daily effort at work.
While 55% of all employees surveyed feel a lack of trust impacts their mental health. So, when managers prioritize their team members' growth, well-being, and professional development, trust blooms organically.
And effective communication is the thread that weaves trust together. Abrams reminds us that
"Honest and transparent communication is not always about delivering positive news."
Kate Abrams, VP Human Resources – PayPal
Trust is fortified when employees believe their managers have their best interests at heart, even if it means uncomfortable conversations or developmental feedback. When psychological safety is the norm, conversations become bridges rather than barriers.
Leaders as architects of belonging
The concept of psychological safety resonates deeply in today's workplaces, and strongly encourages diverse ways of thinking. As the panel suggests, it's not only about encouraging diverse thought, but also about creating an atmosphere where individuals feel secure in expressing their ideas, opinions, and concerns. Trust thrives in environments where vulnerability is welcomed, and the fear of retaliation is non-existent.
Practical steps for trust-building
Building this foundation of trust also requires leaders to extend their hands in compassion. And an audience member who asked the question 'can leaders be taught compassion?' really sparked some debate. Compassion, as Hume suggests, isn't merely a sentiment; it's a powerful tool that breeds trust and camaraderie. When leaders genuinely care about their team members as individuals, when they promote empathy, and when they celebrate compassion, the ripple effect on trust is undeniable.
And then what about the importance of data in all of this? There was some debate as to whether employee feedback is always honest, but as Vodianoi says "you must build trust around the data that you're gathering to be able to trust that people are giving their honest feedback. And the demonstration of action from the listening that you're doing is critical, as well to soliciting engagement and positive or truthful feedback to the process."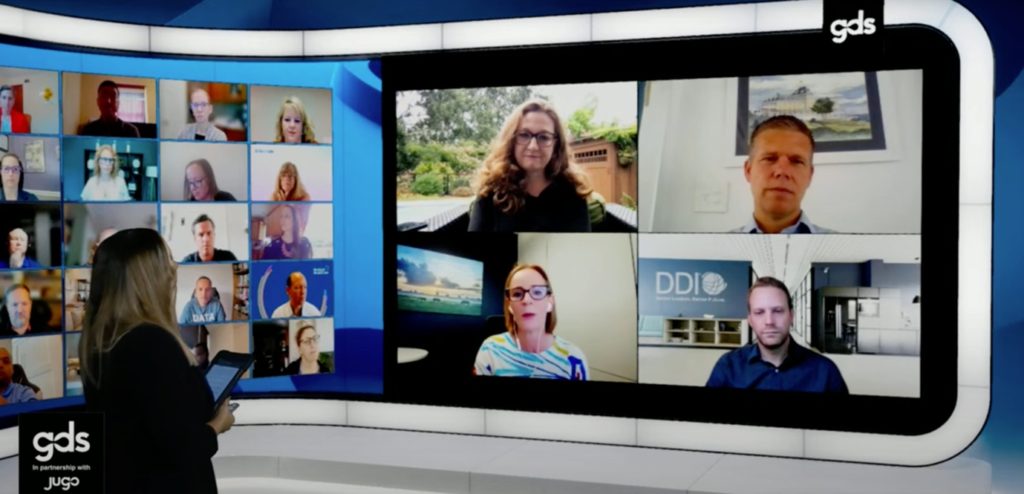 Host Stephanie Garey chatting with the panel at our recent GDS HR North America Digital Summit
Conclusion
Trust isn't built in a vacuum; it's cultivated through consistent actions and behaviors. Trustworthy leaders walk the talk, exhibiting a high "say-do ratio," as Abrams aptly phrases it. When promises are kept, when commitments are honored, and when actions mirror words, trust flourishes.
In a world that craves connection and belonging, leaders hold the power to shape environments where employees thrive. Hume underscores the seismic shift toward workplaces that prioritize not only professional accomplishments but also personal fulfillment. Leaders, in this context, become the architects of belonging, fostering a sense of inclusion and camaraderie that feeds into trust.
As the conversation drew to a close, Rindell encapsulated the essence of effective leadership: a journey, not a destination. Leadership isn't a one-size-fits-all recipe; it's an evolving practice grounded in curiosity, active listening, positive intent, and psychological safety. Vulnerability encompasses this entire circle of leadership, reminding us that authenticity and openness are integral to building lasting trust.
In an era where leadership dynamics are evolving faster than ever, the common thread is clear: trust. Interwoven with communication, compassion, psychological safety, and authenticity, forms the foundation upon which exceptional leaders stand. As organizations navigate the complex world of the modern workplace, these insights serve as a north star, guiding leaders toward building the trust that propels both individuals and teams to unprecedented heights of success and fulfillment.
Looking for ways to accelerate your sales cycles, engage in industry conversations, and achieve better outcomes? Look no further than our digital summits – our unique 3-day digital event experiences that bring together senior executives and solution providers.
Our recent HR North America Summit, which included this panel discussion, ended with an impressive meeting completion rate of 111% against target.
Partnering with GDS Group can help you get in front of the right people at the right time.
Don't miss out on the opportunity to attend one of our unforgettable event experiences that promise to leave you feeling inspired and empowered.
Check our calendar now and join us. We can't wait to see you there!
Back to insights