Ask someone about WWE and they will know what you are talking about. The Rock, John Cena, The Undertaker, the list of globally adored superstar wrestlers goes on. Such is the power and might of the brand, even those who have never watched a single minute of its content – never heard of a People's Elbow or Stone Cold Stunner – will be familiar with the product: wrestling entertainment.
It is the largest wrestling promotion in the world, available to watch in more than a billion homes and broadcast in 30 different languages. The company itself is headquartered in Connecticut in the US but has offices in New York, Los Angeles, Mexico City, Mumbai, Shanghai, Singapore, Dubai and Munich.
Put simply, WWE is a global powerhouse – and underpinning it all is its data. Or, more specifically, a data-informed strategy and culture that shapes all decision-making – from product launches to fan engagement. This is what Brad Dancer, the company's SVP of Global Strategy and Data Analytics, told audience members at GDS Group's recent Data & Analytics Summit.
In this article, GDS Group Presenter and Content Creator Alex Wood reflects on Brad's opening keynote, his key takeaways and the lessons he has learned orchestrating and implementing WWE's data-driven transformation.
In brief:
WWE is a global brand that has undergone a significant data and technology transformation
It launched WWE Network in 2013, a subscription video-on-demand, over-the-top streaming service
Despite criticism at the time, WWE Network has proved hugely successful with fans and given the company access to a treasure trove of data
WWE uses this data to shape all decision-making, from product launches to wrestling line-ups at some of their biggest events
Table of contents:
From National Geographic to WWE
Presenting from WWE's Connecticut headquarters, Brad opens his keynote by telling our audience a bit about himself. He says he is a "media guy with a background in statistics, market research, data analytics and strategy". The vast majority of his career has been spent at National Geographic – working in various senior research roles – before he joined WWE in 2021.
"WWE was quite a transition [from National Geographic]," he admitted. "But the job is very similar, and the business model is almost identical. The type of people that I work with are very similar as well.
"Our team speaks for the fans and customers through the use of data and analytics. We get television ratings or streaming behavior day-in, day-out and we're trying to understand what's going on behind that behavior."
Using data to better understand – and predict – customer behavior is something every company strives to achieve. But what sets Brad and his WWE colleagues apart is they have been doing this for years and doing it well.
In 2013, the brand decided to launch its very own digital platform – WWE Network – allowing fans to stream content 24/7. This represented a significant move by WWE, which had traditionally prioritized its linear television audience above all else. The concept of a WWE Network is one the company wrestled with internally for a several years – with some concerned it could make or break the brand.
But having had the opportunity to see what worked (and what didn't) when similar models were trialed by the NFL, MLB, NBA and NHL, WWE Network was given the go-ahead. The platform drew a lot of criticism from some media commentators at the time, who suggested it would hurt WWE's long-term revenue from pay-per-view events on cable (which typically cost $45-$50 each).
But not only has WWE Network proved commercially successful and allowed WWE to cut out the cable middleman it has relied on for years, it has also enabled the brand to reach new fans, recycle old content and given Brad and his teams access to a treasure trove of customer data.
"It is our job as data experts to ensure the teams we work with understand the information they're receiving. It's not their job to conform to us, it's our job to conform to them."
Brad Dancer, SVP, Global Strategy and Data Analytics – WWE
WWE's Brad Dancer delivers his Opening Keynote at GDS Group's Data & Analytics US Summit in June 2023.
Data-savvy superstars
Of course, there is one minor distinction between National Geographic and WWE that is worth highlighting: the talent. Where Brad might once have worked with cutting-edge filmmakers and explorers, he now works with wrestling stars like Roman Reigns and Rhea Ripley, two of the big-ticket names among WWE's current line-up.
"These are superstars of WWE, and that's quite a different talent mix to the one I worked with at National Geographic," he said.
But do not make the mistake of assuming such high-profile entertainers do not care about their data – they do. They will regularly ask Brad and his colleagues for feedback on their on-screen time, merchandise sales and fan support.
"They ask the most nuanced questions about data," Brad continued.
"This is a savvy group of professional performers and athletes that know their jobs are indicated by how well they're doing.
"So, they might ask 'How many minutes was I on TV last week' or 'What was my retention rate?'
"I literally got this question yesterday from an unknown unnamed superstar. They said 'I noticed my soft goods sales were getting weaker. Am I not on-screen enough? Can you give me an analysis?' And that's someone who's in a ring wrestling, asking me these nuanced questions about data.
"But it's fantastic. They know the right questions to ask and so that's who I have to present data to in a way that's going to make sense for them."
According to a poll conducted during GDS Group's Data & Analytics US Summit in June 2023,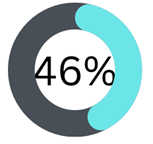 of audience members said their biggest talent-related challenge was finding candidates with both technical and business skills.
(Source:
GDS Insights
)
Skip methodology
As part of his presentation, Brad outlined some of the key lessons he has learned (and mistakes he has made) as a data leader, reflecting on both his time at National Geographic and WWE. Chief among them was the need to stop wasting time explaining how data was gathered and instead focus on the findings it generated.
"I don't waste time with background in methodology," he explained. "It's about getting the right information and analysis across.
"Let's just get to the findings and the insights and not waste anybody's time."
Be respectful
Another crucial piece of advice Brad shared was data is the result of someone else's work.
For example, in television, a show's rating is often the result of its production, content and promotion. This involves a few different teams, like creative, marketing and sales, and will be something a lot of people have spent a lot of time working on.
Therefore, how data teams present their findings – especially if a show has tanked – is critical. There must be a degree of sensitivity, respect and awareness of the impact data can have.
To illustrate this point, Brad told our audience about an incident that happened earlier in his career, when a National Geographic documentary which took nearly four years to film, edit and release was not well received by viewers. Naturally, the dedication, commitment and talent of the documentary's filmmakers was not in question, but Brad admitted he overlooked this when presenting the show's ratings in a meeting.
"We aired it, and it didn't do well. I said, 'This is a terrible and we can't do this again.' That's how I started the meeting."
Brad Dancer, SVP, Global Strategy and Data Analytics – WWE
"For two-and-a-half years, they're sitting filming lions and hyaenas – often for six, eight hours a day and some days they weren't even getting any usable footage," he said during his keynote.
"And then after they do all that, they look through the footage and start crafting the story, editing it and finishing the product. They put three to four years of their lives into this film.
"We aired it, and it didn't do well. And in five minutes, I said 'this is a terrible thing, it's done terribly for National Geographic, and we can't do this again'. That's how I started the meeting.
"I was young, to be fair, and it was a good learning experience for me. I will say, the filmmaker did not speak to me for a couple of years after that. But the point is I had the information, I knew the answers but what I said, and the way it came across, didn't work.
"I looked at it as 'here's another TV show that didn't work' – I didn't look at it from their point of view.
"That's where you have to start."
WWE's Brad Dancer delivers his Opening Keynote at GDS Group's Data & Analytics US Summit in June 2023.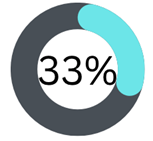 of audience members at GDS Group's Data & Analytics Summit in June 2023 said the emergence of explainable AI and ML models will be the most significant technological advancement in data analytics.
(Source:
GDS Insights
)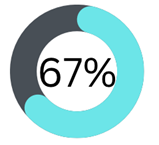 of audience members at GDS Group's Data & Analytics Summit in June 2023 said business acumen and the ability to translate data insights into action will be the most important skill for data professionals to have in the future.
(Source:
GDS Insights
)
Conclusion
A decade ago, when WWE launched its Network, eyebrows were raised. There was a risk, there was doubt and few believed it would succeed. But fast forward to today and it is clear those concerns were unfounded.
WWE Network secured 1.5 million subscribers and generated vast amounts of content that made it an attractive proposition for media giants looking to bolster their own streaming platforms. In 2021, WWE signed a $1 billion deal to bring the network to NBC's nine million Peacock subscribers – of which 3.6 million have streamed WWE programming, contributing to a 42 per cent increase in viewership of live events.
But it could be argued the real value lies in the data, which has enabled Brad, his colleagues and the company at large to achieve the holy trinity of business success – revenue, reach and control.
Looking for ways to accelerate your sales cycles, engage in industry conversations, and achieve better outcomes? Look no further than our digital summits – our unique 3-day digital event experiences that bring together senior executives and solution providers.
Partnering with GDS Group can help you get in front of the right people at the right time.
Don't miss out on the opportunity to attend one of our unforgettable event experiences that promise to leave you feeling inspired and empowered.
Check our calendar now and join us. We can't wait to see you there!
Back to insights