Listening to clients in healthcare reaps significant benefits. Conversational data analysis yields significant insights from millions of talks. Beyond surveys, organizations utilize AI and human analysis to better comprehend feedback, improve the patient experience, and save time by proactively resolving hurdles. To begin, use conversational data to imagine scalability and prioritize locations. In a patient-centric environment, deep listening leads to effective tactics that match customer needs. 
In brief:
Conversational data insights: Listening to customer conversations provides valuable insights for life sciences companies, helping improve the patient experience and digital offerings.

 

Moving beyond surveys: Analyzing conversations at scale with AI and human analysis offers a more authentic picture of customer feedback compared to surveys.

 

Time savings: Proactive listening to barriers saves significant time by addressing avoidable patient issues.

 

Getting started: Access conversational data, envision scaling, and prioritize areas with high stakes to begin leveraging insights.

 
"When you talk, you are only repeating what you already know. But if you listen, you may learn something new."
Dalai Lama 
This simple yet profound statement captures the essence of the transformative power embedded within the art of listening. And in the realm of healthcare, where patient-centricity is of paramount importance, the brands listening for what they don't already know will be the brands that get ahead. 
Learning to listen
Our Life Sciences Digital Summit brought together dozens of leaders from pharmaceutical, biotech, and other healthcare and technology firms for three days of industry-specific learnings. An impressive roster of thought leaders shared their expertise with attendees, including our headlining keynote speaker, Amy Brown, founder and CEO at Authenticx.  
Brown says she started the conversational intelligence company to help healthcare organizations understand the authentic voice of patients. Because when the patient is heard and understood, the patient experience can be improved in invaluable ways. Keep reading for key learnings for life sciences leaders as they strive to listen!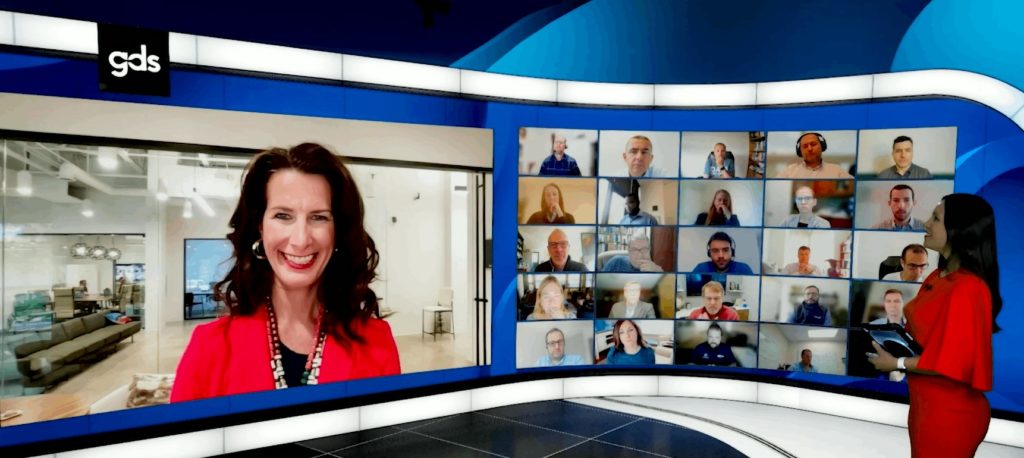 The richness of conversational data
100 million customer conversations. That's how many Brown says her team listened to last year. That equates to more than 1.9 million conversations every week! These interactions were happening in customer hubs and other patient service contact centers and were both voice and text-based conversations. The clues contained within these exchanges, proclaims Brown, offer a treasure trove of insight.  
"Conversational data is the most contextually rich and renewable source of insights available.
Amy Brown, Founder & CEO of Authenticx 
"When customers are talking with us through our contact center, they're often giving clues as to how they would like the digital experience to be. And they're also giving feedback about the existing digital experience." 
Listening beyond surveys
Because conversations happen at such high frequency, and through such a varied number of channels—think online messaging, chatbots, phone, text, and email—Authenticx helps organizations use Artificial Intelligence as well as human ears to analyze those dialogues at scale. The technology picks up on emotion and queues the calls that need further listening by agents. The result is a truer picture of customer or patient feedback than survey-based methods have traditionally offered. 
"They share information organically in these interactions and conversations. Not through surveys," asserts Brown. "Four years ago, we didn't have the technology to effectively listen to these conversations. Instead, the data was largely stored, but ignored, leaving customers feeling unheard and frustrated. But today the technology does exist, and companies who are leveraging it are realizing the benefits." 
"Conversational data that is unsolicited is more authentic."
Amy Brown, Authenticx 
144 wasted days
One of the most impressive benefits can be measured in saved time. Brown says in approximately 20% of the conversations Authenticx is listening to, the patient, caregiver, or provider is reaching out to the brand because of a significant barrier impeding patient access to, or the ability to stay on, therapy.  
Considering the extended average duration of these types of calls—clocking in at nearly 10 and a half minutes—and assuming an organization handles 100,000 customer interactions annually, the accumulated time spent dealing with calls about barriers exceeds 200,000 minutes, or a staggering 144 days, of continuous effort dedicated to resolving avoidable patient issues.  
By actively listening to the barriers that emerge through conversational data analysis, says Brown, organizations are then proactively identifying and addressing the pain points. "Some of the things we see companies doing is refining their hub agent training and re-characterizing their messaging to make sure that it is more clear." 
Getting started
Understanding the insights derived from conversations holds tremendous potential to transform the digital experience and construct an effective omni-channel strategy that truly addresses customer needs. Brown shared three steps to getting started: 
"Discover what you can uncover." If you're not yet leveraging conversational data, find a partner within your organization to give you access, in a compliant way, to conversational data and note the type of content in those conversations.

 

"Imagine what you'd be able to do if you could do that at scale." Think through the totality of use cases before focusing on one theme.

 

Prioritize. "Most organizations we work with prioritize a particular brand or a particular line where stakes are high. And it's really important that they listen deeply and understand in a comprehensive way what's going on in the customer journey."

 
Conclusion
Embracing the art of listening and capitalizing on the promise of conversational data can have a significant impact on the success of life sciences organizations. Organizations may improve the patient experience, save time, and remain ahead in a fast-changing healthcare industry by really understanding and meeting consumer needs. The benefits of active listening are significant, resulting in better digital experiences, higher customer satisfaction, and, ultimately, better healthcare results. Life sciences organizations can pave the way for revolutionary growth and success in the industry by prioritizing customer-centricity and exploiting insights obtained from dialogues. 
---
Looking for ways to accelerate your sales cycles, engage in industry conversations, and achieve better outcomes? Look no further than our Summits – our unique 3-day digital event experiences that bring together senior executives and solution providers. 
Our recent Life Sciences North America digital summit had Amy as a speaker and ended with an impressive average content attendance of  95% and a meeting completion rate of 121% against target. 
Partnering with GDS Group can help you get in front of the right people at the right time. 
Don't miss out on the opportunity to attend one of our unforgettable event experiences that promise to leave you feeling inspired and empowered. 
Check our calendar now and join us. We can't wait to see you there! 
Back to insights